Best Viewing
On Smart Phones
Tilt Horizontal
Turn Your Paintball Gun
Into A
Bazooka Ball Gun

Bazooka Ball

Gift Certificates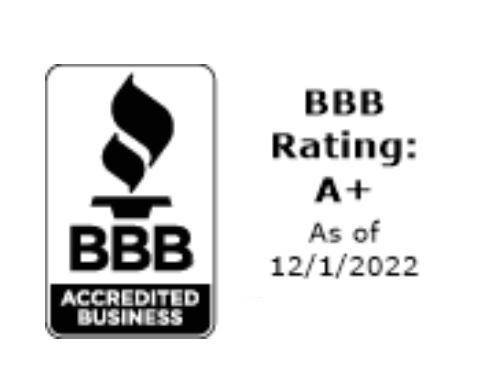 Customers are responsible for ordering the correct product, assembly and use of any products. If you are not sure which product on Choicepaintballguns.com is best for you, make sure to research, or call us with your questions and we will be more than happy to help make sure you select the best product for your needs. Even if the customer calls, it is still their responsibility to order the correct product, as we can only go off the information we are given.
We offer reliable ground shipping throughout North America, usually at no cost to the customer. In stock products purchased before 2:30 PM CST Monday - Friday are usually shipped in 24-48 business hours with the exception of Federal Holidays or specific lead times indicated on the product page, unless a different shipping or lead time is stated on the product page. For in stock products purchased after 2:30 PM Central Standard Time, these will also be shipped within 24-48 business hours, beginning the following business day, and with the same exceptions mentioned below. Delays in shipping are not cause for refunds or additional discounts from Choicepaintballguns.com. We cannot and do not guarantee estimated shipping times.
General Refunds, Returns and Exchanges Policy
If you ordered an item and want to return or exchange it you can do so within 30 days of your purchase, so long as the item is not damaged or used. You must include the original packaging, parts, and paperwork to receive a refund. When items are returned, they are meticulously examined. Any items that appear used or damaged in any way the warehouse will not accept as a return, you will not receive a refund, and you would be responsible for any additional shipping costs if you wanted the used or damaged item/items shipped back to you.
Return shipments will not be accepted without prior written approval. You must request an RA # (Return Authorization Number) from Choicepaintballguns.com. As soon as you know the item does not work for you, notify Choicepaintballguns.com immediately for a Return Authorization number. If it's a clothing item, do NOT use or wash the item off. After being provided with an RA number you can set up the return shipping with the carrier of your choice. However, the carrier must provide a tracking number and that tracking number must be emailed to us at support@Choicepaintballguns.com. We also recommend that you insure the package. We are not responsible for lost, or damaged return shipments. No refunds will be provided for lost or damaged returns. Items returned without an RA# will be returned to sender.
For both exchanges and returns customers are responsible for the return shipping costs, as well as the original shipping cost. If your item came with free shipping, this does not mean we didn't have to pay for shipping. The price we paid for shipping will come out of the refund. If you are exchanging the item you will have to pay or be refunded any price difference between products after subtracting our original shipping cost. There is a 15% restocking fee for all products. The restocking fee is waived for exchanges.
After the item has been inspected, you will be notified of the results. No refunds will be provided prior to the completion of the inspection, and we have been provided the return package's tracking number. Inspection can take up to 2-3 weeks. If you are exchanging the item, and would like to get the item you are exchanging for as quickly as possible, you can order it on the website, we will ship it right away and refund you for the returned item without a restocking fee once the item being sent back is received and passes inspection.
Exchange Policy If We Sent the Wrong Product:
Choicepaintballguns.com provides exchanges at our expense if we ship a products different from what the customer ordered. We do not provide refunds, but will exchange the incorrectly shipped product for the correct one, at our shipping expense and will not charge a restocking fee.
If you received a product that is different from what you ordered, please send an email to support@Choicepaintballguns.com, that includes the name of the customer on the order and a photo of the product's model # that you received, so we can verify the product in question is different from what was ordered. Once we verify the mistake we will schedule and pay for the pickup of that incorrect product and ship the product that was ordered. When the shipper delivers the correct product they will pick up the product we sent incorrectly.
Refund and Exchange Policy for Cancelled Orders
Choicepaintballguns.com and Murphy Enterprises of Alabama, Inc. cannot cancel orders or provide full refunds or returns for any reason once products are shipped. If an item has shipped the customer can return the item, but has to follow the general return policies. If a customer places an order and decides before the product is picked up by the shipper that they would like to cancel their order, they can do so by calling us at 844-710-7292. We will cancel the order and there will not be any shipping costs or the 15% restocking fee. If you get our voice message service please leave your name, the product and item # you ordered.
If the order being cancelled was placed earlier that same day with debit or credit card not through PayPal, there is a chance we can void it before the transaction posts. In this case there are no credit card processing fees. However, if the payment has posted and has to be refunded customers are responsible for Non-Refundable PayPal or Credit Card Processing Fees. If ordered through PayPal you will receive a screenshot showing what the exact PayPal fee was. For Credit Card transactions the fee is 3%. These fees will be deducted from the refund amount. However, once the product is picked up by the shipper, we are not able to provide a refund for the shipping charges and have to charge the restocking fee.
Refund and Exchange Policy for Lost and Stolen Packages
Choicepaintballguns.com and Murphy Enterprises of Alabama, Inc. is not responsible for and does not provide refunds for lost or stolen products/packages. The customers and the shipper are responsible for lost and stolen products once they are picked up by the shipper. If products are lost or stolen while being shipped, and do not get delivered, their value has been declared at our expense, after being notified by the customer the item or items have not been received we will file a lost package claim with the shipper. After the claim is processed the shipper will provide us compensation and we will ship a replacement at no additional cost to you. We will provide all documentation and help claims in any way we are needed to. Shippers will not provide compensation for theft of packages once they are dropped off or delivered. For this reason we strongly recommend customers are there and sign for the packages to prevent theft.
We do everything we can to ship our products as safely and securely as possible to try to get them to our customers without damage. Cosmetic damage does not happen often, but does happen from time to time, and is the reason why every item ordered from this site is shipped with insurance that provides loss, theft and damage protection. If an item shows up damaged a claim has to be filed within 72 hours of its delivery. If the box shows up damaged, please check the products and report any damage as soon as you can by providing an email and photos to support@Choicepaintballguns.com. The customer must also provide the carrier access to the package and allow them to retrieve the package for inspection.
Choicepaintballguns.com and Murphy Enterprises of Alabama Inc. do not provide refunds, exchanges or returns for damaged products including but not limited to dents, scratches, scrapes and smudges without a successful claim. Choicepaintballguns.com products ordered from this site are brand new when they are picked up by the carriers. If products ordered from this site are broken, lost, stolen or damaged during shipping or after delivery the shipper and customer are responsible. If a product suffers cosmetic damage while being shipped and the customer would like a refund or a new product a claim has to be filed and won before a new product can be sent or the item refunded, unless the damage would prevent the product from being mounted, installed, or working properly, in which case a new product would be shipped right way.
If you have any questions please call us toll-free at 844-710-7292 or email us at support@Choicepaintballguns.com and we'll be happy to assist you!

Search by Keyword
Shopping Basket
Note:
All prices in US Dollars
Low Flat Rate Shipping
to Continental USA
With
$100 & Over

Alaska & Hawaii
Call for Shipping Quote
and to Place Order