Best Viewing
On Smart Phones
Tilt Horizontal
Turn Your Paintball Gun
Into A
Bazooka Ball Gun

Bazooka Ball
Gift Certificates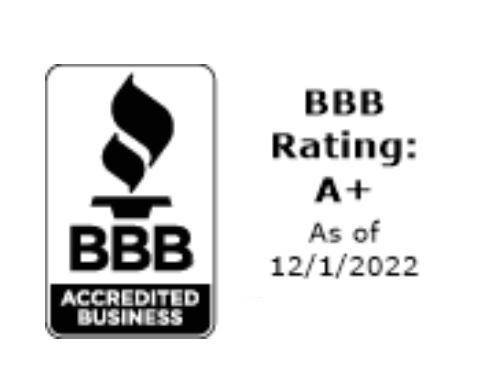 Dye i5 Paintball Goggles - Onyx Black/Grey
Click to enlarge image(s)
The next evolution in the DYE paintball goggle line is also the next evolution in paintball eye and face protection technology. New groundbreaking features like the GSR pro-strap and e.VOKE communication system make the Dye i5 paintball goggle the most advanced thermal paintball goggle system in the industry today. Engineered to perform, designed to inspire, the Dye i5 goggle is the pinnacle of paintball mask development.
The new i5 goggle system is an aggressive, lightweight mask, offering more protection, more venting, better comfort, better sound processing and better safety, all combined for complete unmatched performance. For the ultimate paintball goggle for serious competition, choose the Dye i5 paintball goggle!
Features:
e.VOKE Compatible: Electronically upgrade your game, the i5 is ready to go wireless. With the simple plug and go kit, your i5 and M2 are in instant communication, feeding you vital game time information via wireless air-sync connection. Automated audio alerts and reports keep you ahead of the competition. e.VOKE is the next evolution in paintball goggle systems and paintball gun technology.
Mask Protection v11.5: The i5 was designed to protect every player at every level of competition. More coverage without sacrificing style or weight. The i5 facemask provides increased protection, while still maintaining a tight profile with total comfort.
GSR Pro Strap: The GSR Pro-Strap is a quantum leap in strap design and security. The GSR gear lock system gives you precise tension control for a secure, comfortable fit. The extra wide head pad grips the back of your head, and distributes the force over a large area, ensuring zero slip and maximum comfort. Simply turn the dial and ratchet down your i5 to a precision fit. The GSR is a revolutionary step in goggle strap technology providing the ultimate in comfort and performance.
Heads Up POV Mount: Integrated mounting system for POV cameras. Play with confidence that you are capturing every moment on video. The POV mount sits parallel with your line of sight to help you attach your POV camera securely and with proper alignment so you won't miss a second of the action.
SCREAM Multi-Directional Venting: Using patented technology, the i5's improved blade angling and increased vent design help heat and moisture dissipate quickly. Scream Multi-Directional Venting makes communication with teammates effortless.
Sound Catch: Audio clarity. The i5 ear guards are specifically designed to prevent reduction in hearing, without leaving your ears vulnerable. Precision shaped and positioned hole patterns allow sound to flow cleanly through the ear guard, without distortion.
Ultralite Construction: With injection molding quality as the priority, the I5 is a anatomically correct fit with the lightest construction possible.
Anatomic Fit and Function: The anatomically correct i5 mask system offers the best in comfort for all facial contours. Mask geometry was meticulously designed for long lasting comfort while ensuring a secure, safe fit. Engineered to distribute force evenly, for a soft yet positive fit that doesn't pinch or cause fatigue.
Soft Touch Multi-Layer Foam: Comfort at a new level. DYE's new soft touch foam offers the most comfortable facial fit in the industry. New high grade open cell multi-layer foam provides an ultra-soft touch, while simultaneously providing a rugged secure fit. Dye's new compression foam with the luxury of a terry cloth treatment gives the i5 ultimate form-fitting comfort.
Quick Release Foam Kit Replacement: Patent pending, quick, simple, tool-less foam replacement. The i5 lets you keep your mask fresh, clean, and comfortable. Never play with worn out, uncomfortable, and deteriorating foam again. In seconds you can be back to new and winning on the field.
Rapid Lens Change: The i5 benefits from the new low profile rapid lens change system, allowing lens changes in seconds. Lens changing is as simple as pinching the retention clips, sliding them forward and the lens is free to be removed. Effortless, quick and simple.
Anti-Fog Thermal Lens: The i5 features an industry first compound radius lens with thermoformed technology, giving the player the ultimate vertical/horizontal peripheral vision. Dye thermal lenses provide the benchmark for anti-fog performance. Made famous on the Dye i4, our thermal horizontal 290 degree lenses provide perfect optical clarity and have set the standard of visual performance for others to follow.
Horizon 290 Lens System: DYE's Horizon 290 lens offer more peripheral vision than any other paintball mask system on the market today. Opposition movement is easier to recognize and provides a distinct tactical advantage. This, combined with our optically correct and robust Tiroidal design, protects your eyes with excellent optical clarity. The i5 lens is manufactured with a premium hard-coat dip, that protects both sides of the lens against scratches and minor abrasions. Additionally, Dye's UV hard-coating offers exceptional protection from the sun's harmful rays. The I4 and I5 utilize the same compatible lens.
Compression Formed Ears: Ear protection is critical, but it does not need to be bulky. The i5 system features a compression formed earpiece that is soft, flexible and extremely lightweight. Constructed with advanced materials that increase moisture evaporation while providing full coverage protection and comfort.
Order yours here at the best possible cheap discount online sales price
with free shipping!
Save Money and Time Shopping Online--and Don't Get Ripped Off
There are not many official online retailers of Dye i5 Paintball Goggles - Onyx Black/Grey and unfortunately the internet is full of scams. As a general rule of thumb, if the deal seems too good to be true, it probably is. Cheap cut rate online deals often end up being a used or refurbished unit, which do not come with Valkens top rated warranties. Or even worse, you may end up buying a cheap discount equipment that doesn't have the feel, durability or top-rated features provided by top-rated Valken Paintball systems.
Why Buying From Us is Better!
When you buy your time and money saving Dye i5 Paintball Goggles - Onyx Black/Grey from us, you get a brand new product, at the best possible price. Our innovative partnership with Valken Paintball allows us to ship directly from their warehouse, which cuts out the middle-man and eliminates the high operating costs of traditional brick and mortar big box stores. These savings get passed directly to you, allowing us to offer brand new, high performance Dye i5 Paintball Goggles at the best possible everyday cheap discount online sales prices. And buying from us is definitely better than direct. If you buy direct or at most other stores, you'll have to pay higher shipping costs. Buying from us, however, you always get low flat rate or free ground shipping as our thanks to you for shopping with us.
If you have any questions give us a call toll-free at
844-710-7292
or send us an email to support@choicepaintballguns.com and one of our paintball gun experts will be happy to help.

Search by Keyword

Shopping Basket
Note:
All prices in US Dollars
Low Flat Rate Shipping
to Continental USA
With
$100 & Over

Alaska & Hawaii
Call for Shipping Quote
and to Place Order