Best Viewing
On Smart Phones
Tilt Horizontal
Turn Your Paintball Gun
Into A
Bazooka Ball Gun

Bazooka Ball
Gift Certificates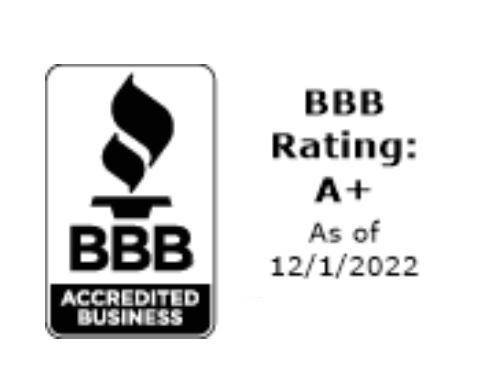 BSE P-1100 Axial Fan / Portable Air Sanitizer



Click to enlarge image(s)
Powerful, Compact Industrial Grade Fan and Air Sanitizer with the Latest Germicidal Needlepoint Bipolar Ionization Technology that Provides Effective Spot Cooling as well as Air and Surface Disinfection that Kills Difficult Viruses such as Norovirus and Rotovirus, Mold, Mildew, with 1100 CFM Airflow, Quickly Reduces Wildfire and Cigarette Smoke, Odors and Made in USA--All at a Discount Price with Free Ground Shipping! Great for Indoor Paintball Fields, Tents, Public Gatherings, & More!
***ORDER NOW AND RESERVE YOURS FOR SHIPMENT IN 1-2 WEEKS FROM ORDER DATE***
Uses and Benefits:
Portable Indoor Commercial-Industrial Axial Cooling Fan / Portable Air & Surface Sanitizer

Covers up to 11,000 Cubic Feet (1100 Square Feet Per Unit - assuming 10' ceiling)
Strong Air AND Surface Disinfection!--Unique NPBI ® technology greatly reduces mold, viruses, and bacteria in the air and on surfaces up to 99 percent. Prevent the spread of flu, Coronavirus, mold and airborne bacteria in your workplace!

Kills Mold & Mildew

Strong Particle Reduction--NPBI ® bipolar ions quickly reduce and control airborne dust, dander, smoke, mold spores and pollen.
Eliminates Smoke and Odors

--Quickly trade odors, smoke smell and stale air for fresh, healthy air. Reduces odors and VOCs (including mycotoxins from mold and Wildfire Smoke) up to 99 percent.

Energy efficient - only 0.6 amps!

Cost-effective

Best For: Restaurants, Waiting Rooms, Office Settings, including open offices, Gyms, Retail Settings, Schools and Universities, Construction Job Sites, Manufacturing, Workshops, Paintball Arenas, Fields or Tents

or other rooms up to 11,000 cubic feet / 1100 square feet coverage, per unit.
Features:
Top-Rated Air-Purifying Technology--Germicidal NPBI ® (Needlepoint Bipolar Ionization) and Strong Airflow

(Read Third Party NPBI ® Test Results Here!

)

GPS Unit

;

UL listed 2998 and UL 867 approval -

emits virtually zero ozone

1 Year Warranty, Parts & Labor
Specifications:
Warranty:

1

year

Volts/Hertz 115V / 60 Hz

Amps 0.6 amps

Power 69 watts

Airflow Travel Distance 120 ft

Cord Length 10 ft

Unit Weight 9.7 lbs

Housing Polypropylene, 360° rotation

Needplepoint Bipolar Ionization Yes

Rated Airflow 1100 CFM

Speeds 4

Unit Dimensions (LxWxH) 16.1 x 14.2 x 8.9 in

Dual Thermal Protection Yes

Ion Output >350 million per cc/sec

Noise low – 50 dBa, high – 72 dba

Country of Origin:

Made in the USA

Commercial Grade Portable Cooling Fan PLUS Air & Surface Disinfection
Keeping cool in an indoor paintball arena or training area is always important. However, keeping the air around people, as well as the equipment they use free of germs has become equally, if not more important. Having a fan is great, but one that offers powerful NPBI ions which disinfects the air, surfaces, and eliminates airborne and surface bound bacteria, viruses, dust, mold spores and smoke at the same time is a HUGE benefit. The P-1100 is a new breed of portable cooling fans that offers the powerful NPBI
® ions to provide effective cooling and all the other benefits of the ions. The ions also put an ion barrier of sorts between people in that six foot space, which can be very valuable where groups of people must work near each other (see video above for more information).
The P-1100 Commercial Portable Air Mover / Axial Fan comes equipped with a high-torque motor that produces high CFM without excess noise. This unit incorporates an advanced housing design with air fin technology that is capable of directing high volumes of air up to 120 feet. Drawing less than 1.0 amp of power on the high setting, these units produce 1100 CFM of airflow to efficiently disperse the ions into the air. The units can also be daisy-chained together for use in larger spaces. Disinfecting the air and surfaces in your paintball arena, indoor field or other indoor training area is a snap--with just a few of these units running you can provide cooling as well as quick disinfection to to these areas, protecting customers, employees and your business.
How does NPBI
®
work? The NPBI
®
technology uses an electronic charge to create a plasma field filled with a high concentration of natural + and – ions that replicate those commonly found in nature. As these ions travel with the air stream they attach to particles, pathogens and gases/odors. As the ions attach to airborne particles (including fine, sub-micron particles) they are then attracted to each other, making the particulate more easily filterable and increasing capture efficiency. The ions also kill pathogens by robbing them of life-sustaining hydrogen, and help with odors by causing the breakdown harmful gases into harmless compounds like O2, CO2, N2 and H2O. Notable Users of NPBI
®
Technology include; Boston Children's Hospital, Mayo Clinic, The White House, Clemson University,
Harvard University, Charlotte Airport, Baylor UMC, Houston Memorial Hospital.
So if you're looking for a quality, commercial grade cooling fan with air and surface sanitizing plus dust / smoke control, the BSE P-1100 Axial Fan / Air Mover - Sanitizer
is a great choice that provides large room coverage and strong protection against mold, bacteria and viruses.

Order your
BSE P-1100 Axial Fan / Air Mover - Sanitizer
here at the best possible discount online sales price and enjoy perfect spot cooling and air quality improvement at the same time!
Save Money Shopping Online, and Don't Get Ripped Off
There are not many official online retailers of quality BSE fans and air circulation products and unfortunately the internet is full of scams. As a general rule of thumb, if the deal seems too good to be true, it probably is. Cheap cut rate online deals often end up being a used or refurbished unit, which do not come with BSE's top rated warranties or consistent performance. Or even worse, you may end up buying a cheap discount commercial air sanitizer that doesn't have the effectivenes provided by top-rated BSE systems and products.
Better Than Buying Direct!
When you buy your quality BSE products from us, you get brand new merchandise, at the best possible price. Our innovative partnership with BSE allows us to ship directly from their warehouse, which cuts out the middle man and eliminates the high operating costs of traditional brick and mortar big box stores. These savings get passed directly to you, allowing us to offer brand new mold, bacteria and virus-eliminating BSE products at the best possible everyday cheap discount online sales prices. And buying from us is definitely better than direct--if you buy direct, you'll have to pay shipping. Buying from us, you always get fast free ground shipping as our thanks to you for shopping with us.
If you have any questions give us a call or send us an email and one of specialists will be happy to help.

Search by Keyword

Shopping Basket
Note:
All prices in US Dollars
Low Flat Rate Shipping
to Continental USA
With
$100 & Over

Alaska & Hawaii
Call for Shipping Quote
and to Place Order